If you do not remember your password, please follow these steps to reset it:
1) Go to login page and click "Forgot your password?".
    Or, go to the page for resetting your password.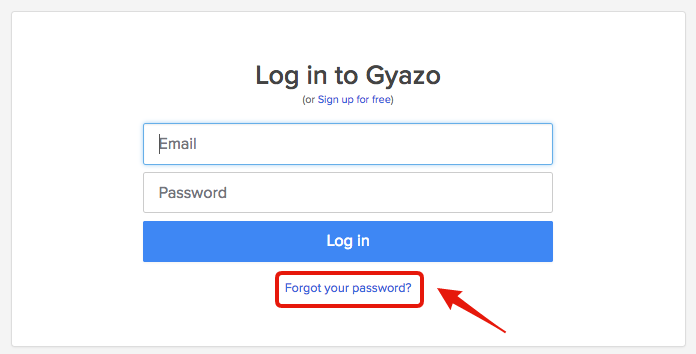 2) Please enter your registered email address and click submit. 
3) You will receive a mail from no-reply@gyazo.com.  Please click the link and follow the steps in the mail to set your new password. You may have to check your spam folder.