What is OCR scan?

Optical Character Recognition, or OCR, is a technology that enables you to read letters on the uploaded Gyazo images into text data. 
The scanned text is shown on the image page.  It enables you to copy it as a text.(→ Image Search )
Scanned data won't be shared with the visitor of the images, even if you check "share info" option and share the image URL.(→Can someone else see my information or related images when I share a gyazo link?)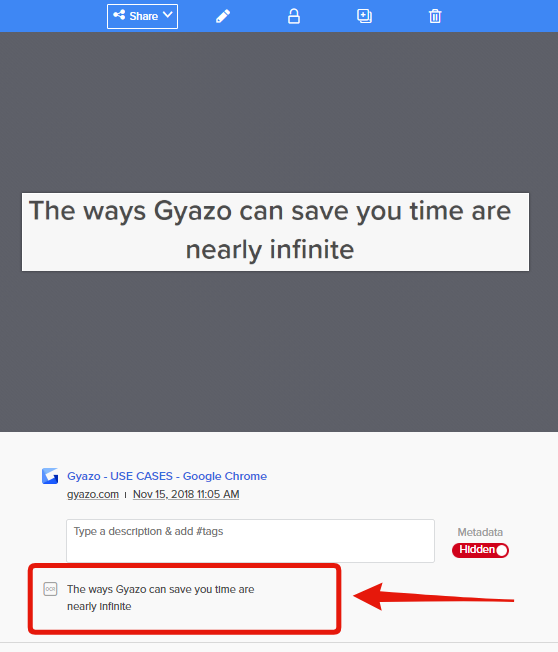 How to enable OCR scan
OCR scan is for Gyazo Pro user only. 
Go to your Settings page at https://gyazo.com/settings , and enable OCR scan.
When you enable OCR scan, all the Gyazo images (including the images uploaded before you turn OCR scan on) will be OCR scanned.